Holder of the copyright of the entire oeuvre of Bernard Rudofsky (1905-1988), distinguished statesman of the arts, architect and writer. Rudofsky is best known for his book on vernacular architecture "Architecture without Architects".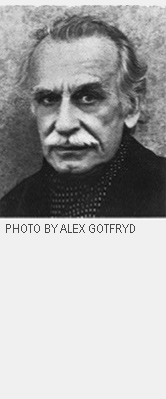 The oeuvre of Bernard Rudofsky includes
architectural drawings and plans
different sketches (landscapes, design objects e.g. sandals)
paintings, aquarelles, drawings (landscapes, architectural scenes in the Mediterranean, e.g. Santorin, Amalfi Coast)
architectural photographies (Rudofsky was a pioneer in vernacular photography in the 1930ies),
prototypes of his design creations (sandals, furniture etc.)
writings including his famous books and other publications.